Reindeer & Elf Trail Enchanted Woodland Adventure
Standard Admission: £10 per adult / £8 per child & concessions
Annual & Winter pass holders: £8 adult / £6 per child
Saturday 21st, Sunday 22nd, Monday 23rd & Tuesday 24th December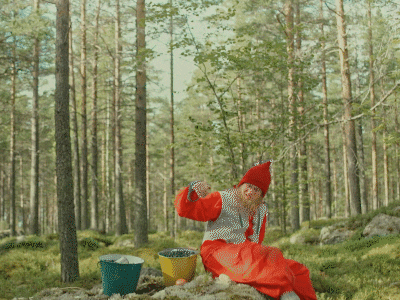 Come and meet Santa's REAL Reindeer at Wynyard Hall! Stroke and feed* the beautiful Reindeer, who we are looking after until Christmas Eve…
Before the build up to Christmas, Santa decided to head over to Wynyard Hall for Festive Afternoon Tea. But whilst he was visiting, disaster struck! Naughty Elf "Wynnie", who was supposed to be looking after Santa's sleigh, thought it would be funny to let the reindeer loose on the lawn outside of the Hall. But she lost control of them and not wanting to be caught, ran off into the Woodland.
Thankfully, Head Gardener Mark, was on hand to herd the Reindeer into a pen! But Santa can't leave Wynnie behind, so until we manage to find her, Santa and his Reindeer are staying at Wynyard Hall.
In the days leading up to Christmas, Santa is going to bring in his team of "Head Elves" to help find Wynnie. We need all the help we can get, so would like to invite everyone to come help us!
Visit includes access to the Gardens and Woodland Walk
Reindeer food is an additional cost and is distributed at the reindeer enclosure (£1)
Interactive family fun (engage with our real Elf characters)
See Santa's real reindeer as they prepare to take off on Christmas Eve
NOTE: This is an outdoor activity. Please wear appropriate clothing and footwear. Mud is likely – we strongly recommend wellies!
The Woodland Adventure includes a 3km woodland walk. Not suitable for pushchairs and wheelchairs.
Food and refreshments are available to purchase in The Gardens Cafe, or bring your own picnic.
In order to ensure everyone has a magical experience, we have staggered arrival times. Once onsite, visitors are welcome to stay as long as they want. The Gardens close at 4pm every day.
Please note all bookings are strictly non-refundable and non-transferable.
*NOTE: Reindeer feed contains nuts. If you have an airborne nut allergy, please contact the events team on 01740 6448141 (option 6) to plan your visit.
How to book…
Select the date from the drop down below.
---