Come Play With Us (16+)
£10 per person
Saturday 2nd November, from 6pm
NOTE: THIS EVENT HAS BEEN CANCELLED. 
Ring-a-ring o' roses,
A pocket full of posies,
A-tishoo! A-tishoo!
We all fall down…
Come play with us this Halloween… IF YOU DARE!!!!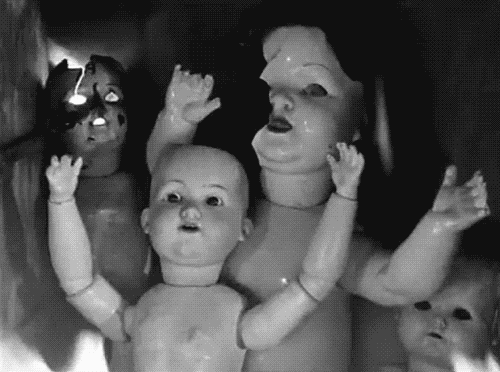 Only come if you are prepared to be terrified*
Not suitable for under children under 16
This is an outdoor event – please wear appropriate clothing and footwear
The route is approximately 3km and takes around 40 minutes to complete
The route is not wheelchair accessible
HEALTH WARNING! You will be exposed to strobe lights, loud noises, areas of complete darkness, smoke machines, steps and uneven ground. Some medical conditions mean that this event will be unsuitable for you. Please think carefully before you buy a ticket.
THIS EVENT IS NOT SUITABLE IF YOU ARE PREGNANT OR IF YOU SUFFER FROM ASTHMA, HEART CONDITIONS, SEIZURES OR ANY TYPE OF PSYCHOLOGICAL, PHYSICAL, RESPIRATORY AND/OR MEDICAL CONDITION.
DO NOT ENTER the event if you are under the influence of alcohol or using drugs of any type.
You will not be admitted if any of these conditions are noticed by our staff.
*We will try our hardest to terrify you, but lets face it, everyone's nightmares are different!
All bookings are strictly non-refundable and non-transferable.
How to book…
Select the date from the drop down below.
---